MLS Photograph Navigation: / site map / tutorial / contact us
---
Fine Art
---

Quilt
Peaches -- The world's finest quilt.
Measures 3' x 3'. Completed in 2006 by Marge Rice in New Jersey. Quilted in Maine - 2006. Currently hanging in Aurora, Colorado.
This quilt is certified to meet the rigorous quilt tester standards.
Another really good quilt by someone else's mom.
---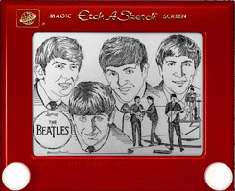 Etch - A - Sketch
Etchings by George Vloshich III. This guy is the real deal. Way too expensive for me to buy, but I very much enjoy his art work. He also deserves credit for a top quality Website.
I live in a family that likes the TV show Friends - I watch one episode everyday - which means I have seen every Friends episode about 14 times. I enjoy the brief glimpse of etch-a-sketch art that is hanging on the inside of the door at Joey/Chandler's apartment.
---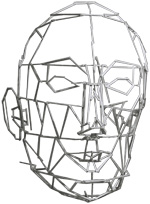 Toothpick Sculpture
Toothpick Art by Phil Rice
The Realism Years - 1975 - 1976
Cubism - 1977 and 2006

Cube Au Natural (must be over 18 to view)
Clean Cube (suitable for all ages)
Jewelry Box - 1977
Cube - 2006

Portrait of the Artist as a Young Man, 1977, 1 of 2
Portrait of the Artist as a Young Man, 1977, 2 of 2
The Toothpick Story: The artist was born in 1953. After some free form toothpick work during his teenage years - he set out on his first serious project in early 1975 - a self portrait. The medium is flat toothpick and Testors model glue. The project was built to scale - i.e., life size. The completed toothpick man stood 6 feet tall.
You can view the posted pictures of the complete body, and also a close up of the face/head, which was the most artistically and technically demanding part. As you can see from the side by side comparison, there is an uncanny resemblance. In a tragedy of epic proportions, this piece was completely destroyed in 1980.
After building a life size self portrait in toothpick at the age of 25, the logical question was what to do for an encore? The obvious answer was to build a 3 inch cube. The original cube was completed in 1977 and has been "missing" since 1982.
The photos are not the best quality, but what you see is the best available.
(updated 7/23/06)
---
Other Toothpick Art - truly amazing
Steven J Backman - this guy is a pro - must be seen to believe.
Tiny train carved from a single toothpick -- again it must be seen to be believed.
5th grade art - scroll down for the toothpick.
Wayne Kusi built the Queen Mary (and Titanic and other ships) of toothpicks, Titebond II wood glue, and paint. Link to the website -- note that this site works best in Internet Explorer. News Story
Toothpick City. Amazing photo -- looks like the Taj to me.
Dentist in 1940 Popular Science
Toothpick Spider Blog
Eiffel Tower and other cool stuff
---
My favorite Prose
My favorite Poetry
---
Oil Painting
Unknown Title -- I really like this one
---

Poster Art
Lingo of the Web 2.0: drupal, Bindows, long tail. Buzzwords?
---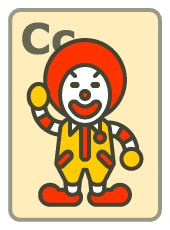 Internet Art
Frank - page link, and another page link - with the story
The politically incorrect alphabet. This guy is very funny, and I love the art work. He calls himself the headmaster. Gets a vote from me for top 10 Website.
---
Origami
business card and how to
---
MLS Photograph Navigation: / site map / tutorial / contact us
---
Page Date: Born 05/04/06 / Last Modified: 05/04/06
---